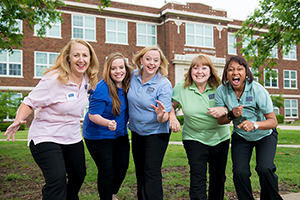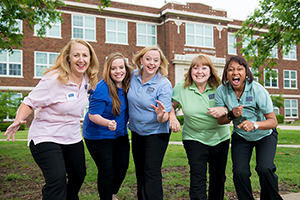 An effective leader creates a safe and efficient learning environment that supports effective school organization, operations, and resource allocation.
This workbook provides an overview of the structures and processes involved in creating and maintaining effective school teams. It offers practical activities that assist leaders with understanding roles, responsibilities, structure, and functions within a team.
The workbook also provides direction for ensuring that teams and their development are an integral way of life at school.
Workbook topics include:
Understanding teaming as a structure
Components of effective team building
Functions of teams
Leading teams and collaboration
The Appreciative Inquiry Model
The goal of this workbook is to assist educators in beginning the process of teaming for school improvement.
Effective school teams make a difference for students and teachers in a variety of ways, but before colleagues can function effectively as a team, everyone involved must learn how to be a member of a team. The content of this workbook will provide information and describe the skills needed for teaming to make a difference at the school site.
The era of isolated teaching is over. When groups of educators work together, evidence shows that students and teachers flourish academically and socially. Team building is an essential skill that allows educators to capitalize on getting results that produce optimal student success. Team work in any industry or setting combines the expertise of many minds, skills and perspectives. The synergy that results from multiple minds at work is more effective than the outcome any one person could achieve.