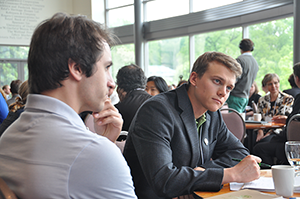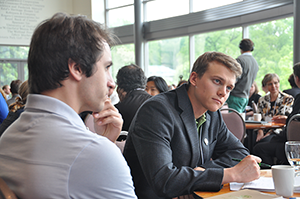 An effective leader focuses on continuous improvement by promoting and motivating a positive school culture that has a clearly understood relationship with student achievement.
This workbook provides practical strategies for shaping a collaborative school culture. Positive school cultures foster rich learning environments where student achievement is enhanced.
Effective school leaders—principals, teachers, and parents—must be willing to assess the school culture and then shape it positively through conscious individual and collaborative efforts.
In shaping the school culture, you will want to examine the role of the school leader, how relationships are built, the role of the community, and celebrations and recognition. As you reflect on your present school culture in relation to the strategies presented here, consider how you can best assist others in helping you to shape and maintain a collaborative school culture.
In order to effectively shape school culture, you will need to develop a clear understanding of how school culture relates to student achievement. To assist you in this endeavor, we will:
Examine the characteristics of various types of school cultures, on a continuum from non-collaborative to collaborative.
Review and reflect on behaviors and activities that shape a collaborative culture.
Reflect on the value of relationships in determining the school culture.
Consider celebrations and recognitions as a reflection of school culture.
Help you to measure your present school culture in relation to the elements that define a collaborative school culture.