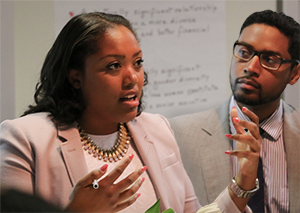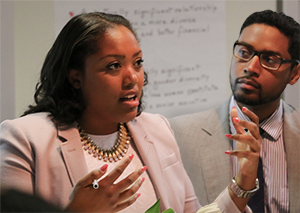 In your role as an instructional leader, you will foster excellence in teaching and learning by assisting teachers to create an active learning environment where students work collaboratively, engage in role-playing and debate, and take part in cooperative learning.
The term "instructional leader" has been used for decades to describe a desired model for leaders in education, with a particular focus on school principals. It is meant to convey the importance of keeping teaching and learning at the forefront of decision making. There are several models using the label of "instructional leadership" that specify particular leadership practices and provide evidence of the impact of these practices on both organizations and students.
A popular and highly researched example is the Instructional Management Framework (Hallinger, 2009). It consists of three sets of leadership dimensions, each of which includes a number of specific leadership practices:
Defining the School's Mission

Defining clear school goals.
Communicating those goals.

Managing the Instructional Program

Supervising and evaluating instruction.
Coordinating curriculum.
Monitoring student progress.

Promoting a Positive Learning Climate

Protecting instructional time.
Promoting professional development.
Maintaining high visibility.
Providing incentives for teachers.
Providing incentives for learning.
This workbook serves as an introduction to the topic, with emphasis on the school principal as a resource for effective instructional practices, and modeling instructional design for effective teaching and learning.